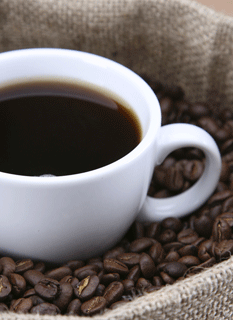 Independently rated #1 seven years in a row!
Highest Quality - 100% Arabica bean coffees from specialty roasters around the world!
Backed by our exclusive "They'll Love It!" Guarantee!
FREE SHIPPING every month in the Continental U.S.!
Personalized gift announcement and Coffee Lover's Newsletter!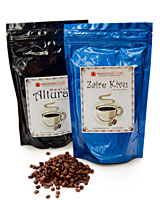 A gift membership in the Coffee of the Month Club is what every coffee lover dreams about! Every month they'll receive a new selection of two premium quality coffees roasted in small batches by boutique coffee roasters across the country. Coffees included in our coffee club have met the exacting standards of our team of gourmet experts who taste dozens of the very highest-quality coffees every month before making their choices. Only the very best make the grade for our members. We offer 3, 6, and 12 month coffee clubs and the Coffee of the Season Club with new deliveries four times a year.
You can never go wrong withTHE GIFT THAT KEEPS ON GIVING. Mark McGrath,
Extra
Don't settle for second best! As the top-rated provider of gift of the month clubs, you can rely on us to deliver exceptional-quality coffees month after month. And every order is backed by our industry-leading 100% Satisfaction Guarantee. It's an easy decision because they're going to love this gift... guaranteed!
Order Now & Receive:
Two 12-ounce coffee varieties every month!
Coffee Club Newsletter with every delivery!
Personalized gift announcement!
Shipping is FREE every month!
Satisfaction guaranteed!
Delicious Selections - Fresh roasted coffees from premium roasters every month!
A Gift They'll Appreciate, and Anticipate, Month After Month!
When you give a gift from Amazing Clubs, you're giving a gift they'll love not just once, but month after month, after month! We sample thousands of gourmet items every year searching only for the best of the best for our members and, with 40 different clubs to choose from, we're proud to be the largest and highest-rated provider of gourmet gift clubs in the world. Looking for the perfect gift? You've found it! After all, with more than 2,000,000 satisfied customers, we must be doing something right!