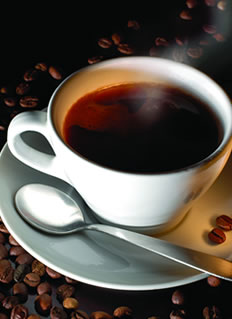 Coffee
OF THE MONTH CLUB
2 new 12oz selections of coffee every month!
Coffee Lover's Newsletter with every shipment!
FREE SHIPPING every month!
Personalized gift announcement!
100% satisfaction guaranteed!
Highest Quality - 100% Arabica bean coffees from premium roasters nationwide!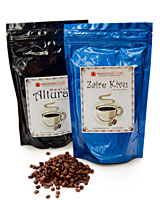 Why have over 1 million satisfied customers
chosen Amazing Clubs? It might be our extraordinary value and competitive prices. It might be our exceptional customer service and dedication to our members. But most likely it's because they know that a gift from Amazing Clubs is a gift of unparalleled quality.
We're proud of the premium coffees we deliver to our members every month. Over the last 12 months we've featured the following selections in the Coffee of the Month Club.
October, 2014
Colombian Peaberry
Mexican Maragogype
September, 2014
Nicaragua Matagalpa
Antigua Guatemala
August, 2014
Peru Mira Flores
Rwanda Kigali
July, 2014
Jamatra Sumatra Java
Honduran Miramundo
June, 2014
Uganda Peaberry
El Salvador Briomestate
May, 2014
Popoyan Dark AIX Roast
Dominican Republic La Cottora
April, 2014
Mexican Roast Huatusco
Amizade Brazil Dark Roast
March, 2014
Monsoon Malabar
Zaire Kivu
February, 2014
Orangutan Sumatra
La Pastora Costa Rica
January, 2014
Tanzania AA Roast
Guatemala Extra Dark
December, 2013
Kenya AA Reserve
Mexican Don Pepe Roast
November, 2013
Ethiopian Yirgacheffe
Costa Rica Los Especiales
We know you have many choices when you're trying to send the perfect gift. Let us show you why Amazing Clubs should be your first and only choice for a gift they'll never forget!
Questions? See our
FAQ
.
Ready to order? Order online or call us toll-free at 1-800-507-4660
.